Main content starts here, tab to start navigating
What's on Tap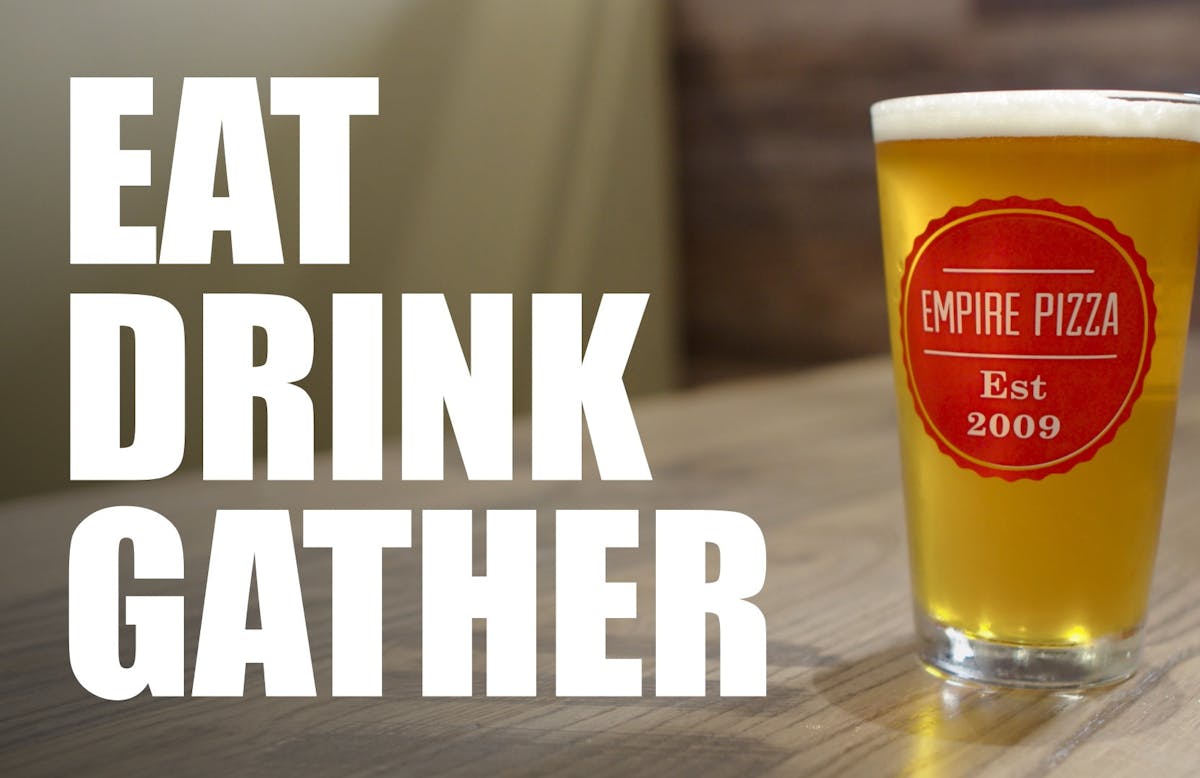 Rock Hill Standard Taps:
Rock Hill Rotating Taps:
Newport Standard Taps:
Newport Rotating Taps:
Fort Mill Standard Taps:
Fort Mill Rotating Taps:
Indian Land Standard Taps:
Indian Land Rotating Taps:
Mint Hill Standard Taps:
Bud Light
Yuengling
Stella Artois
OMB Copper 4.8% (Charlotte, NC) #4
Catawba Brewing White Zombie 5.1% (Asheville, NC) #5


Mint Hill Rotating Taps:
OMB Mecktoberfest 5.4% (Charlotte, NC)
This Märzen-style amber lager is the original Oktoberfest Bier: rich, malty and super smooth courtesy of Munich malt, noble hops and a yeast strain from the oldest brewery in the world. It's beer season! Celebrate with the season's freshest, most authentic beer.
Wicked Weed Pernicious IPA 7.3% (Asheville, NC) After OMB Mecktoberfest
Pernicious implies influence that is harmful in a way not easily noticed. This beer is harmful, not because of overwhelming hop bitterness, but because its balanced brightness insidiously ruins your expectations for all other IPAs. This hop delivery vehicle is crafted to enjoy fresh and often and because of its drinkability and clean finish you'll never look at IPAs the same again. The harm is done.
Birdsong Movin' On Up 5.8% (Charlotte, NC) $6
Hazy New England Pale Ale. Balanced and crushable, Movin' on Up combines Idaho Gem, Strata, Cashmere, and El Dorado hops for bright aromatics and a pleasant bitterness. Flaked oats and wheat allow the hops to shine. On the finish you'll notice tropical fruit notes and a hint of sweetness.
Wicked Weed Coastal Love 6.3% (Asheville, NC) After Birdsong Movin On Up
New England Hazy IPA. Collaboration with Green Man Brewery and Broomtail Craft Brewing. Proceeds go to benefit the foundation for the Carolinas.
Noda Haze True Grit 5.5% (Charlotte, NC)
This Southeastern Style IPA replaces the heavy mouthfeel of adjunct grains found in Northeastern IPAs with a staple from the South… grits. This grain adds a clean, crisp finish to compliment the intensity of the Simcoe, Mosaic, Citra, Centennial and Chinook hops.
Noda Hop Drop N Roll 7.2% (Charlotte, NC)
Our West Coast style IPA hits you with a ton of juicy hop flavor that shines out from a substantial and complex malt backbone. We use Citra, Amarillo, Centennial, Warrior, and Chinook in 10 separate additions to provide the intense hop blast found within this beer!
OMB Captain Jack 4.8% (Charlotte, NC) After Sycamore Southern Girl
The definition of a beer-flavored beer. This crisp, North German-style pilsner is a salute to the courage and vision of Captain James Jack and the members of the Mecklenburg Convention. On May 20, 1775 Captain Jack and his fellow patriots signed and delivered the first declaration of independence in America. This light golden-colored lager captures their rebellious spirit with a crisp, subtle hoppiness that complements the beer's bready backbone.
Sycamore Mountain Candy 7.5% (Charlotte, NC)
Hop-bursted and double dry hopped, juicy flavors of stone fruit and rainbow candy with notes of citrusy dankness.
Foothills Hoppyum IPA 6.25% (Winston-Salem, NC)
The recipe is simple. Take some hoppy. Add some yum. North American malts lend a surprisingly sweet base to copious additions of citrusy Simcoe hops. Great aroma, superior taste, clean dry finish. One sip will show you why this is our most popular beer . . . followed closely by a strong desire to take another sip.
Foothills People's Porter 5.8% (Winston-Salem, NC)
Porter. Consider it the mild-mannered granddaddy of stout. Our version stays true to the classic English style popularized by the Industrial Revolution's working class. Ruby-hued with strong upfront notes of chocolate and toffee, People's Porter finishes strong and flavorful, blending delicious herbal hop flavor and just a hint of espresso. Bloody terrific!

Bold Rock Cider Carolina Apple 4.7% (Nellysford, VA)
Crisp and refreshing, in this expertly crafted blend of North Carolina apples, the green apple taste of Granny Smith comes through in every sip. Slightly higher acidity and sparkling effervescence give it liveliness that dances on the tongue.

Sugar Creek The Big O 7.0% (Charlotte, NC)
Our pursuit of world class flavor has germinated the seed of our latest creation – "The "Big Oh! This offspring is a West Coast style IPA brewed & infused with California grown "Moro" Blood Oranges. This unique citrus fruit creates a deeper & more penetrating citrus flavor than the usual fruit-forward IPA. Hints of raspberry & grapefruit interweave harmoniously with flavors created from novel dry hopping techniques.